December can be expensive.
The Performance Group is one of the top small business and agribusiness tax accountants in Central Indiana. We know that December is a very important month for our clients'  bottom line. 
This is the time of year when we work with our clients to assess and reassess how their business' year went through our unique Performance Tax Projection Program.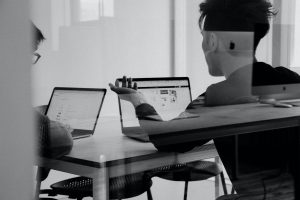 The focus of this projection is to take a step back and objectively look at the year-to-date profit and loss statements and any ancillary income. We use this projection to understand what kind of tax implications our clients should expect in the coming spring. This allows our clients to pivot and adjust if needed before the year end.  
We get it, no one likes paying taxes. Especially when you can control your own tax liability like many business owners.
But that being said, it is not necessarily a bad thing to pay taxes. It's actually a good sign that your business is making money! If you rely on business lending or personal loans based on your business' income, the bank will expect you to show a profit and subsequently pay taxes on that income. 
However, if your business is positioned appropriately and is looking at a large tax liability, it may be beneficial to put your money to good use. You can use that money to invest in new equipment, invest in employees through wages or even prepay input costs to lower your business' net income which subsequently will lower your tax liability.
In our office, we have an expression we often use with clients,
"Don't spend a dollar to save a dime."
Which means, there is no need to use your working capital to buy something you don't need just to avoid a big tax bill come March/April. But, if you need it AND YOU CAN AFFORD IT, it can make a big impact in your tax liability.
Please consult your tax or accounting advisor before making any large December decisions!
Feel free to reach out to schedule your own Performance Tax Projection!