Goal Planning
Once a year, every year, our Performance Group team will take a whole day to sit down and goal plan for the upcoming year. This annual retreat has turned into a ritual for our team members. It allows everyone to dream and everyone the opportunity to  be heard.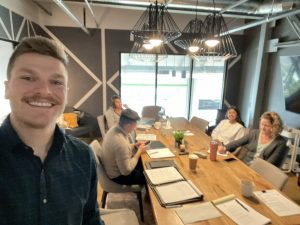 This annual goal setting meeting allows our team to find clarity in our mission to help families find financial independence through our offered financial services. Plus this meeting also gives our team members a chance to express their own personal and professional goals for the upcoming year.
Dreams broken down into steps become plans, plans met with action and effort become reality.
-Mike Kirby
Why do we set goals?
Setting goals helps trigger new behaviors, helps guides your focus and helps you sustain that momentum in life. Goals also help align your focus and promote a sense of self-mastery.  Setting goals not only motivates us, but can also improve our mental health and our level of personal and professional success.
In order to start the goal setting process, it is important to know where to start – and also, where they end.
Your goals must be achievable.
Your goals must be believable.
Your goals must be measurable.
Your goals must have a deadline.
A Plan is Useless!
The plan is useless; it's the planning that's important.
-Dwight D. Eisenhower
I'll say that again… It's the planning thats important.
In this article we have attached a link to the exact Goal Planning Sheet we use in our office every year. This is actually the exact Goal Planning Sheet founder Mike Kirby has used since 1988.
Although certain industry specifics of our Goal Planning Sheet may not apply to you, but the fundamentals remain true. Because it's the planning thats important. So sit down, plan in pencil, sleep on it, wake up and put your GOALS in ink!
Download the full Worksheet Below