"Save X% in minutes"
We've all heard the quote , but what could those quick savings cost you? Speed and convenience are at the forefront of every business type in this everchanging internet age. You  can go online and order a physical product in seconds and have it at your doorstep within days. Is it always the quality you prefer? Not necessarily. But if it doesn't workout then you can throw it away and order again.
However, there are no do-overs in insurance. You don't get to throw it away and reorder. You get what you paid for when it comes to turning in a claim.
How it really works
Terms like "full coverage" and "PLPD" tend to be the answer of the average American when you ask them about their auto insurance. But what does that even mean? Those terms technically only refer to your own vehicle, whether or not YOUR own vehicle has physical damage coverage when it comes to a covered loss.
But what about when you hit someone else? What can that cost? According to a recent study the average cost of an ICU day is estimated at US$10,794.00, so who covers the tab if you are found at fault in an accident and one or more passengers end up in the hospital?
The minimum amount of Indiana auto insurance coverage is $25,000/$50,000/$10,000. In the event of a covered accident, your limits for bodily injury are $25,000 per person, with a total maximum of $50,000 per incident. It also covers up to $10,000 for damage to another person's property.
In this scenario, if you were to be found at fault, you would be personally responsible for that other persons medical costs for any costs over the limit of $25,000 per person.
But there are more options when it comes to liability coverage. Better options. 
That's where we come in!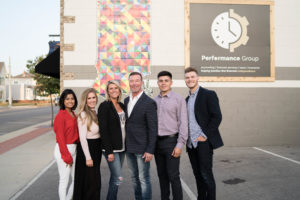 At the Performance Group, it is our mission to help families find financial independence. One of your fundamental building blocks of financial independence is the protection from these type of personal liability exposures. We are a group of licensed insurance, tax, and financial professionals who create comprehensive protection plans based on your specific situation. Speed and convenience will always be a part of the insurance buying process. As a locally owned independent insurance agency, it is our duty to put our clients interests first by maximizing their price and coverage.
If you want a quote today! Fill out this quick quote form and one of our LICENSED agents will contact you today!